Are You Ready To Hit The Ground Running?
VisionCon is the premier event for ambitious women to build community, get clarity on their goals and design a life they can be proud of.
VisionCon 2020 Info Coming Soon!
Sign Up For Exclusive Early Bird Deals
We're currently working to put together the best speaker line up,
amazing food + drink variety AND the most IG-worthy venue for you!
Be the first to get the deets!


Meet The visioncon 2019 Speakers
Rockstar Keynote: Stacey Ferguson
From Full Time Lawyer to Be Blogalicious Creator + Full Time Influencer + Over $2 Million in Brand Sponsorships
Mastermind behind Blogalicious &
Rockstar Influencer Business Coach
Featured in FastCompany.com, Inc.com, Entrepreneur.com, The Washington Post, Black Enterprise, NPR, FOX, The Root, and more, Stacey is a sought-after influencer coach, media personality, digital brand strategist, public speaker, and Chief Curator of the Be Blogalicious community and conferences celebrating diversity among women in social media.
Fight For Yourself: From Losing Everything to National TV Commercials & Fueling Your Passion
Business of black hair founder + CELEBRITY WARDROBE stylist
At 29, Skye ended her engagement and quit her job. Fueled by a desire to start over on her own terms, she created Business of Black Hair. When she's not slaying natural hair, she graces production sets to style clients like Budweiser, Planters, NBA, Jetsmarter and Stella Artois.
Riche Holmes Grant
recreating yourself: from lawyer to test prep business to building a martha-stewart endorsed lifestyle brand for moms
Riche Holmes Grant is a modern mom + mompreneur who designs smart + stylish products that make #MomLife easier. She's the host of #TheRicheLife YouTube channel, famous for her amazing tablescapes and home decor tours.
Adama Hamadi
taking control of your personal life: leaving your job to live your passion
Adama, founder and Delicious Living Coach at Dream Leap Live, is the "human permission slip" for overachievers that feel overworked and underappreciated. Adama helps burned out SuperWomen free up time and energy to do the work that matters.
Terri Tolliver
shatter the glass ceiling:
16 Emmy-awards &
First african american woman on Fox5 management team in a decade
Formerly the Executive Producer for Fox 5's number one rated 10 and 11 o'clock news, Terri Tolliver is now the Director of News Projects and Community Partnerships.
Maggie Germano
knowing your worth: landing speaking gigs with top companies like deloitte, bossed up + ladies get paid
Maggie Germano is a feminist and financial coach for women. She helps women improve their relationship with money so they can take control of their futures. She wants to reach even more women from all backgrounds to give them the financial literacy they need to get their money right.
Chantl Martin
UNSTOPPABLE: teen mom turned data scientist + paid $30K student debt in 2 years
As the founder of Thrive Lounge, Chantl has built an online community that reaches 100K+ goal-getters annually. She women take charge of their future and design a lifestyle they can't wait to wake up to.
What Past Attendees Are Saying
I had such a blast at VisionCon! It was a great event to inspire a new vision for a new year. Now I have some clear ideas on how to overcome my limiting beliefs!
Rachel, Founder & CEO of Starlight Social
Attendee, VisionCon 2016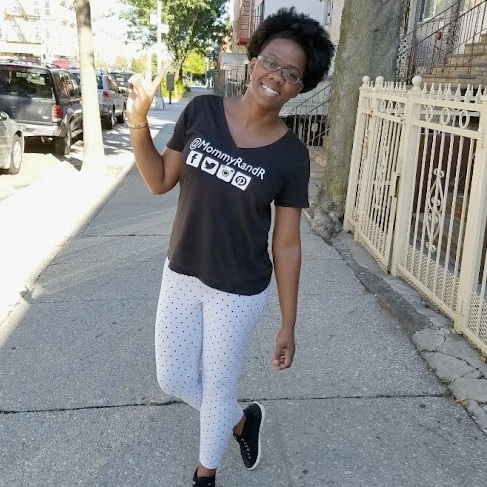 VisionCon was so amazing! I truly enjoyed myself. Looking forward to the next
Val, Owner & Content Creator Mommy R+R
VisionCon 2016 Attendee
VisionCon was amazing and fabulous, as expected. The keynote spoke directly to me and my hesitance to follow through with developing my coaching program and completing my first full book.
Taliah, Motivational Blogger & Speaker HumbleSunshine.com
VisionCon16 Attendee
Wondering What's A Vision Board Conference?
Sign Up For Exclusive Early Bird Deals
We're currently working to put together the best speaker line up,
amazing food + drink variety AND the most IG-worthy venue for you!
Be the first to get the deets!


Interested in becoming a sponsor?
Click the button below to learn about our sponsorship opportunities!
For additional questions, feel free to contact us directly at hello@thriveloungedc.com!